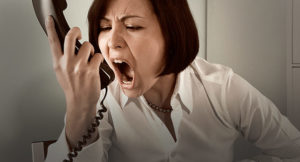 Are you being harassed by creditors? Do bill collectors keep calling nonstop? Have they contacted your family or your employer, threatened you or insulted you?  Tired of collection agency harassment?
If you have experienced any of the foregoing, you might be able to sue the collectors calling you. A federal law known as the Fair Debt Collection Practices Act ("FDCPA") limits what debt collectors can do to collect a debt. Additionally, a Pennsylvania law known as the Fair Credit Extension and Uniformity Act ("FCEUA") limits what they can do. Whether or not you owe a debt, you have the right to be treated respectfully.
Stop Collection Agency Harassment Today
Call the Law Office of Emily Gomez today at (412) 378-5854 to find out how you can fight back against the debt collectors. If you have a strong case, the bill collectors will have to pay both you and your legal fees! Don't delay – call now.