Having a dispute with your contractor?  Perhaps you had a new roof, sidewalk, or siding installed at your home?  Did the contractor do bad work, disappear, or not finish the work?  Is your contractor demanding more money without giving you a good reason?  Did the contractor change the terms of the contract without your agreement?  If any of the above sounds like the dispute you're having with your contractor, you may have claims for home improvement fraud.  Home improvement fraud happens when contractors take your money, and either fail to do the job or fail to do it as you both agreed.
The Home Improvement Consumer Protection Act
In Pennsylvania, the Home Improvement Consumer Protection Act ("HICPA") governs home improvement contractors.  See https://www.attorneygeneral.gov/wp-content/uploads/2018/01/Act_132_Home_Improvement.pdf  to check out the text.  Ideally, you should use a contractor that is licensed by the state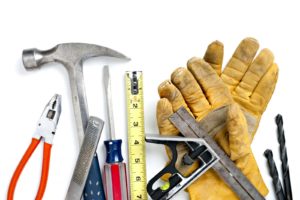 and maintains proper insurance.  That way, if anything goes wrong and you wind up involved in a dispute, you have better odds of being paid for any damages.  If you don't know if the contractors you are considering using are licensed, look them up at https://hicsearch.attorneygeneral.gov/.
HICPA requires that all home improvement contracts be in writing.  These contracts must contain, among other things, (1) the signatures of all parties; (2) the entire agreement; (3) the name, address, and telephone number of the contractor; (4) a description of the work to be performed, the materials to be used, and specifications, which cannot be changed without a written and signed change order; (5) the total sales price due under the contract, or a time and materials provision; and (6) the contractor's license number.
For contracts above $5,000, contractors may not require down payments of more than one-third of the total price.  Contracts must also set forth down payments explicitly, in a separate section.
Recovering Your Money and Costs
When home improvement contractors violate HICPA, they can be on the hook for criminal charges, damages for breach of contract, AND monetary penalties.  Violations of HICPA are also violations of Pennsylvania's Unfair Trade Practices and Consumer Protection Law.  See https://www.attorneygeneral.gov/wp-content/uploads/2018/02/Unfair_Trade_Practices_Consumer_Protection_Law.pdf  to check out the text of the UTPCPL.  For clear violations of the law, you can force the contractor to pay your attorney's fees!
So if your contractor did bad work, disappeared, or didn't finish the work – give our office a call at (412) 378-5854.  We would be happy to talk about your options.