Have you been struggling to make your mortgage payment?  Have you tried to get a mortgage modification, but can't get through to a human being?  Has the sheriff stopped by with mortgage foreclosure papers?  If so, you may need a lawyer to protect your foreclosure rights.
Foreclosure Rights in Pennsylvania
While you may have fallen behind in paying the bills, that doesn't mean your lender can just kick you out.  Here in Pennsylvania, we enjoy many foreclosure protections that people in other states don't have.  To start the foreclosure process, a lender is legally required to send you what's called an Act 6/Act 91 Notice.  This  document tells you how much is past due, who owns your loan, where to send payment, and gives you contact information for Pennsylvania's Homeowners' Emergency Mortgage Assistance Program (HEMAP).  If your lender never sends you this notice, it can't foreclose.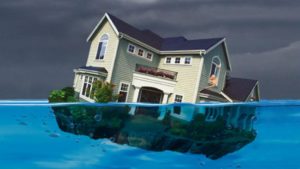 Do you have an FHA (Federal Housing Administration), VA (Veterans' Affairs), or RHS (Rural Housing Service) mortgage?  If so, your lender is required to take even more steps to help you avoid foreclosure.  Lenders of loans insured by these agencies must evaluate you for eligibility in the agency's related modification program to see if you qualify.
Does your original lender still own your loan?  If not, you may be able to defend the foreclosure if your current lender doesn't have the necessary documentation.  At closing, you signed both a Mortgage and a Promissory Note; your current lender must have both to foreclose.
Do you have other debts weighing you down?  Depending on your overall financial picture, you might be best off filing a Chapter 13 bankruptcy.  In certain circumstances, bankruptcy might be the best way to keep your house and get a fresh start.
Learn More About Your Rights
Call the Law Office of Emily Gomez today at (412) 378-5854 to learn more about your foreclosure rights.  We can help you figure out the best strategy to deal with your foreclosure issues, which will let you take the first step toward regaining control of your life.